Whitepaper
Circular Economy in Logistics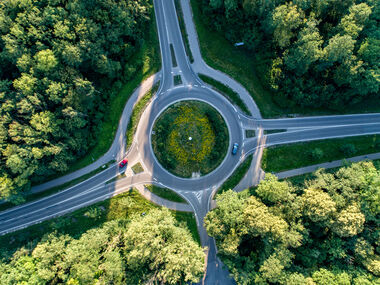 There is no Planet B
The power of possibility and the role of Logistics in the Circular Economy
July 28, 2022 was a Global Earth Overshoot Day. Earth Overshoot Day occurs when we use more resources than the biosphere can produce in a year. We will require the capacity of two Earths to meet our level of demand by 2030. When Earth's resources are consumed faster than they can be replenished, there are serious human, planetary, and industrial consequences for current and future generations, including increased competition for a fixed resource base, rising resource prices, and a decline in quality of life.
The concept of "Circular Economy" has been introduced to counteract these effects. The basic idea behind this model is to "close the loop", which means avoiding the use of virgin raw materials and, if possible, extending a products' life cycle.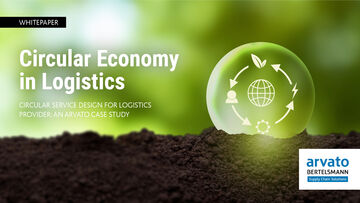 Circular Economy in Logistics
Circular service design for Logistics provider: An Arvato case study
While designing products with repairability, reuse, and recyclability in mind should be considered early in the supply chain, logistics service providers can strategically leverage the supply chain network to support product life-cycle extension and recycling through reverse logistics. This means not only collecting and transporting materials, but also including value added activities such as repair, refurbishment, recycling and redistribution.
In addition, logistics providers can become enablers for return and reverse logistics by increasing transparency, simplifying and consolidating returns, and pre-sorting secondary raw materials.
In the whitepaper, we look at the role of logistics service providers in the circular economy from the perspective of our clients. We discuss how to measure your success on the journey to circularity, as well as what limitations and challenges may await your company along the way.
Four insights from the whitepaper:
If sustainability is not supported by top management – forget it.
Companies don't need a lecture on circularity but a workshop on how to get started.
If we want to achieve sustainability and circularity, it requires joint efforts not only within one company but across the industry.
You can reap the benefits or you have to face the consequences.
Circular Economy in Logistics
Download free Whitepaper now
We treat your data strictly confidential and only for processing your request. Information about data protection .