Our Services
Digital Solutions
A convincing digital experience increases satisfaction and retention of your end customers
Customer-centric, sustainable, scalable and data-driven solutions are the key success factors for modern supply chains. By combining state-of-the-art technologies with our industry expertise, we can help our clients sustainably increase the satisfaction and loyalty of their end customers and optimize their processes.
Customer Experience Cloud
As a software-as-a-service solution, our Customer Experience Cloud starts directly in the purchasing process, creates 100% transparency in parcel shipping to the end-customer and in returns, and enables digital returns both online and in the retail store. All this is achieved with five cleverly interlinked modules, all of which enhance the shopping experience for your end-customers and turn them into fans of your brand. The Customer Experience Cloud can be easily integrated into your online store, app or other digital touchpoints.
Our digital solutions
Data Analytics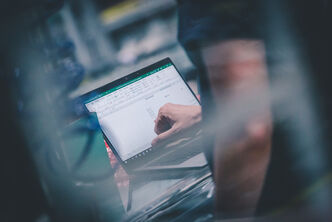 Marketplace Integration & Management
Webshop B2C & B2B