We drive Innovation
We combine innovation and physical logistics
Increasing volumes, ever faster throughput times and high demands on process reliability? We meet the growing challenges in logistics with innovative automation, software and robot technologies. Always with a focus on our clients. We don't use our solutions to have a showcase in our portfolio - they have to offer real added value and measurably increase efficiency.
Automation for maximum efficiency
Our goal: to provide you the best possible solution for your requirements. To do this, we automate complex processes using standardized modules and innovative technologies. The result: a precise fit and high efficiency. Through automation, we ensure scalability for your business and help you grow.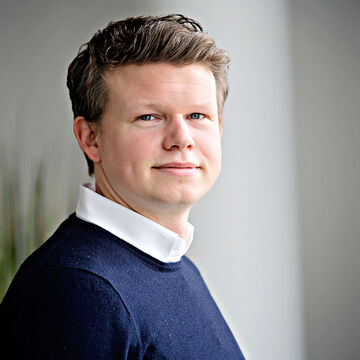 SPEED AND FLEXIBILITY ARE ESSENTIAL FOR OUR CLIENTS. OUR GOAL IS TO HELP OUR CLIENTS INCREASE THEIR PRODUCTIVITY THROUGH AUTOMATION AND TO RESPOND QUICKLY TO THEIR CHANGING REQUIREMENTS. WE ARE CONSTANTLY EVALUATING THE LATEST TECHNOLOGIES THAT WILL PROVIDE THE MOST VALUE FOR OUR CLIENTS AND IMPROVE THEIR OPERATIONS.
Philipp Rücker Head of Client Logistics Solutions
A selection of our solutions
We use the following innovative technologies to automate our warehouses: