Order-to-Cash Logistics
Integrated Order-to-Cash Logistic Solution for the Pharmaceutical and Medical Industry
Individual logistic solutions out of one hand
The European healthcare market and its sales channels undergo constant change and continually present pharmaceutical and medical technology companies with new challenges. We at Arvato are here to support you: We use individual and fully integrated distribution and logistics solutions in order to find and realise optimal concepts for your products, clients, and of course for your patients - by using latest automation technologies. We are also able to incorporate existing structures into our solutions concept as required.
Though many healthcare companies have previously relied on national and Europe-wide storage structures that are independent of each other, for some years now, a trend has been developing towards creating harmonized European concepts. This facilitates the creation of standardized structures, a reduction in stock, optimized processes and lower costs. With a European site network that is specifically tailored to the requirements of pharmaceutical and medical technology clients, we offer customized Central and Multi-Warehouse solutions.
With multilingual customer service, in-depth knowledge of European regulations, intelligent transport solutions, and the manufacturing license for repacking and labelling medications, our locations provide the best conditions for regional and central distribution solutions. Scalable structures reduce costs, while our unified quality assurance processes (certified to ISO and GDP) guarantee the highest standards at any time. Integrated serialization services make your supply chain saver and protect the against falsified medicines. We offer an emergency service round the clock for life-saving medications.
Standardised processes with one central contact
Multilingual teams provide all communication with the clients, from order taking to returns, all the way to invoicing and dunning. In addition, they are specially trained
and are well versed in European regulations, as well as national formalities and customs specifications.
Our quality assurance, managed from a central source, and Europe-wide standardized and SAP-based IT system can be applied to all warehouse locations and minimize the complexity of each process. They also provide manufacturers with a comprehensive and standardized reporting system, maximum transparency, and one single contact person responsible for addressing all questions and topics at all sites across Europe.
Warehousing and distribution
Strong international site network
Carrier-independent transport management
Comprehensive order-to-cash logistic
Named Patient Supply even before product authorisation
Risk Management programme
Standardized, Europe-wide, SAP-based IT landscape
Temperature-controlled storage (+15 ºC to +25 ºC, +2 ºC to +8 ºC, -80 ºC and -20 ºC)
GMP-compliant production processes
integrated postponement solutions
Serialization
SOX Report (Typ SSAE 18/ ISAE 3402)
Certifications: GMP, GDP, ISO, known consignor
Sales channels: hospitals, pharmacies, doctors, labs, patients, wholesaler
Customer service
Multilingual customer service
First contact to customers
Order acceptance via phone, fax, EDI, interface to clients' ERP systems, email, web shop
Maintenance of customer master data
Product master data handling
Customer support (tracking & tracing of shipments incl. proactive transport management, invoicing tracking functionalities)
CIC (Customer Interaction Center): All customer-related information in real-time at a glance
Knowledge in national formalities and customs specifications
24/7 support
Financial service
Invoice creation
Credit decision
Invoicing & accounts receivable management
Dunning calls
Payment handling (e-commerce ready)
Reporting
Compliance with legal requirements (Sarbanes-Oxley Act, SSAE 18 SOC 1 Type 2 / ISAE 3402 Type 2 available as report)
Your Benefits
Reducing complexity
Strong European network with uniform IT infrastructure
Flexibility throughout the world
Flexible worldwide due to one-stop shopping solution
One face to the customer
One counterpart for all matters
Cost-saving
Through the integration of processes and scalable structures
Preventing counterfeits
Maximum data transparency by comprehensive reporting
Unified quality management
Handling of all processes according to highest quality and security requirements
Our Expertise for European Order-to-Cash Logistic
Cold chain Management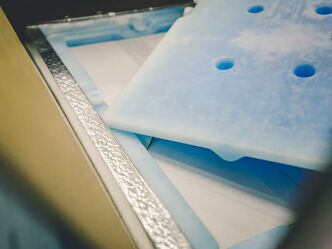 Serialization in Drug Manufacturing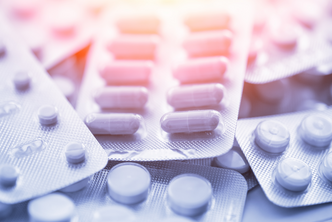 Postponement