Client Success Story
|
Olympus
Customized Supply Chain Solution for medical technology

With the help of our customized distribution solution for Olympus, we have been supporting our customer and its various business units in the delivery of its products and its positioning in the EMEA region for over 10 years.
The initial situation
Olympus is one of the world's leading manufacturers of optical and digital precision technology. Its portfolio includes innovative solutions for state-of-the-art medical systems, such as microscopes and instruments for industrial inspection. Olympus' requirements: A distribution partner with deep expertise in both logistics processes and medical technology who builds individual distribution solutions for its own product lines and continuously optimizes and develops them in a future- and customer-oriented manner.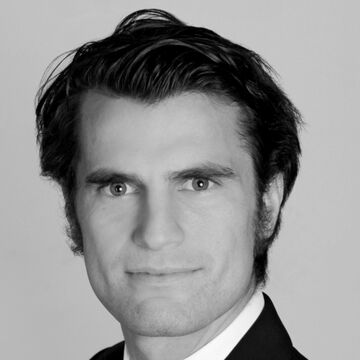 Arvato offers the best possible conditions with widespread services, extensive expertise in the field of medical technology and a standardized infrastructure. As a long-standing, reliable partner, Arvato is strongly integrated into Olympus' processes and provides us with optimum support to fulfill our role as EMEA headquarters in logistical terms as well.
Alexander Nibbe General Manager Supply Chain Management, Olympus Europa SE & Co. KG
Our solution for success
At our Hamburg site, we have been operating both the distribution center of the EMEA-wide marketing and sales company Olympus and the central warehouse of the regional production center Olympus Surgical Technologies Europe (OSTE) since 2012. OSTE supplies Olympus' sales companies worldwide.
In total, we have more than 22,000 items stored here, from large medical devices to small spare parts. In 2016, we expanded the distribution center to include another 2,000 ENT products. Since 2021, we have been using an Autostore system to flexibly and efficiently respond to changing market needs.
We also handle the assembly of individual different components into a so-called "kit". The outgoing goods processes are rounded off by efficient bulking logic, which ensures optimized bundling of orders. As a value added service, we cover the print-on-demand processes for printing manuals for the devices. We ship the associated consumables and their manuals from our multi-user site in Harsewinkel.
The very different items, widely varying shipping quantities and the inventories of two Olympus business centers place special demands on the warehouse. Thus, we have set up a bonded warehouse to realize cost savings and certified the site according to ISO 13485 for handling medical technology.
The facts at a glance
20,000 SQUARE METERS AREA
Covering an area of 20,000 square meters, our Hamburg site has a capacity of 73,000 storage spaces and 9,300 pallet spaces.
ISO CERTIFICATION 13485 and 9001
The site is certified according to ISO 13485 for the handling of medical technology as well as according to the quality management standard ISO 9001.
Hazardous materials warehouse
with 500 pallet spaces
We established a hazardous materials storage and organization to ensure storage and delivery of hazardous materials as well as goods in accordance with legal requirements.
Print on demand
for user manuals
We handle the printing and shipping of 29,000 different instruction manuals for devices in 25 different languages.