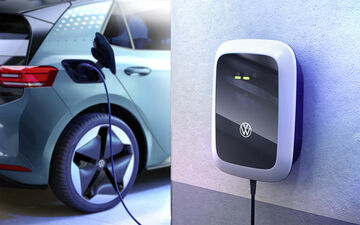 Client Success Story
|
Elli
Charging E-Cars quickly, smartly and conveniently at home or at work
As a central fulfillment partner, we take over the Europe-wide distribution of charging stations to end customers, dealers and importers and support our customers in bringing electromobility further forward.
The initial situation
Elli is a brand of the VW Group that provides energy and charging solutions for private customers and companies. Elli's mission is to contribute to a better environment with its solutions and to enable its end customers to achieve a personal energy transition through electromobility. Their clients, recipients of goods, and invoices are end customers, dealers, and importers. They all require a fast, smooth and consistent ordering, goods movement, and billing process.
Our innovative products continuously place new demands on the logistics and fulfilment of our customers' orders. We are very happy to have Arvato as a flexible and reliable partner at our side.
Axel Franz Head of Supply Chain & Operational Excellence, Elli
Our solution for success
In April 2019, we were selected as Elli's service provider and have since taken over the entire logistics handling of the B2B as well as B2C customer business in 30 countries from our logistics location in Harsewinkel, Germany. Through a fast ramp-up and agile development, we were able to support in meeting the customer's ambitious time-to-market goals.
In B2B, we are the end-to-end supply chain partner. We developed a customized webstore to handle their entire ordering process. We also take care of the connected warehouse and transport management, returns management and payment processing.
In B2C, orders are triggered through the online stores of the affiliated group brands. Here, we are their partner for logistics processing. In addition to mapping the end-to-end supply chain, we also handle the planning, conceptual design and provision of customized packaging and manuals.