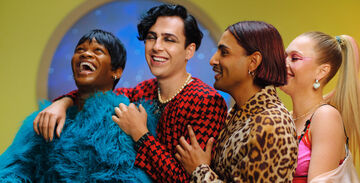 Client Success Story
|
H&M Group
Speed and flexibility for a strong customer experience

We have been working with the H&M group in Poland since 2018. In order to handle the increasing volume faster and more flexibly, the warehouse in Stryków was expanded and automated. The handling volume has thus increased by around 30 percent.
The initial situation
We have been handling the warehousing and distribution of B2C and B2B volumes in Eastern Europe for H&M from our distribution center in Stryków since 2018. The rapid increase in online orders and rising demands from end customers have pushed the warehouse to its capacity limits. At the same time, delivery times need to be shortened and the delivery area expanded.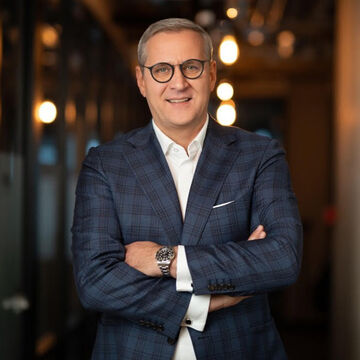 Speed and flexibility in the supply chain are important and this extension strengthens our customer promise. With a strategic partner like Arvato, we are well positioned to meet the requirements of our growing East European customer base in the future.
Michael Schulz Regional Logistics Manager East Europe, H&M Group
Our solution for success
To further improve flexibility and speed in the Eastern Europe logistics region, we expanded the distribution center with a high-bay warehouse and automated processes. Efficient pick and pack processes have reduced order throughput times and increased warehouse throughput by 30 percent. Longer conveyor lines, self-propelled reach trucks, special sortation systems, a dynamic warehouse replenishment system and the implementation of the SAP S4/HANA ERP system are key components of this success. As a result, the H&M Group is able to offer its end customers a wider range of services and shorter delivery times.
The facts at a glance
75,000 square meters
The total area of the warehouse increased by 35,000 square meters to 75,000 square meters.
420,000 cartons storage capacity
The new high-bay warehouse in the new hub has space for 240,000 cartons, increasing the total storage capacity to around 420,000 cartons.
3.5 KILOMETERS CONVEYING DISTANCE
The halls are equipped with a total of 3.5 kilometers of conveyor lines to efficiently transport the cartons.